Australia is one of the top producers and consumers of sheep meat. According to data from OECD-FAO, Australia was the third-top consumer of sheep meat in 2015, with 7.4 kg being consumed per capita. Only Sudan (10.5 kg per capita) and Kazakhstan (8.1 kg per capita) ate more. New Zealanders only consumed 4.4 kg per capita, and the U.S. was lagging far behind with a mere 400 grams per capita.
Eating lamb and sheep is thus very common in Australia, with roasting cuts (legs and shoulders), chops and shanks being the most popular cuts. Lamb is often used for the iconic Australian barbecue with family and friends, and below you will find a great recipe for making lamb chops on the grill.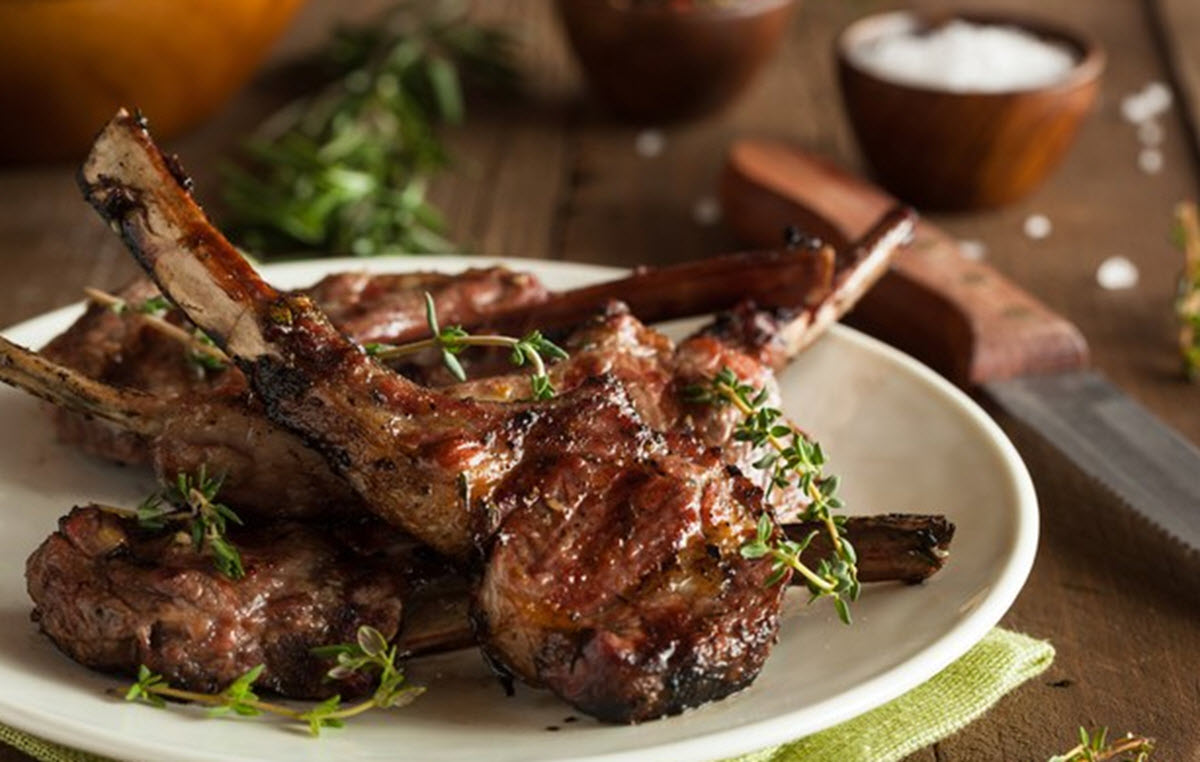 Sweet Australian Lamb Chops recipe
Ingredients
2 tablespoons currant jam
2 tablespoons ketchup
2 tablespoons soy sauce
2 tablespoons brown sugar
1 tablespoon dry mustard
2 teaspoons Worcestershire sauce
12 lamb loin chops (appr. 3 lbs), cut 1-inch thick and trimmed
6 slices pineapple (½-inch thick)
Instructions
In a small bowl, combined all ingredients except lamb chops and pineapple to make a marinade.
Pour the marinade into a resealable plastic bag and add the lamb chops. Close the bag and toss it around to make sure the lamp chops are well coated on all sides with marinade.
Place the bag in the fridge and leave to marinate for 20 minutes.
Remove the lamb chops from the bag. Discard the bag and the marinade.
Heat up the grill. (If you haven't already sliced the pineapple, this is a good time to do it.)
Place lamb chops and sliced pineapple at the centre of the grate.The pineapple slices need to be grilled for about 5-7 minutes (or until grill marks appear), and turned once during this time. When they are ready, remove from grill and set aside until the lamp chops are ready.

The lamb chops need a bit more time than the pineapple. Grill the lamb for 7-9 minutes for rare, 10-13 minutes for medium and 14 minutes or more for medium-well. Turn halfway through the expected grilling time.

Serve lamb chops with pineapple slices.